Hi Everyone,
It is with great pleasure and excitement to introduce myself, Ryan Nguyen and my SocialLOFT Team to the Community of mooSocial. We - SocialLOFT - recently acquired mooSocial as it is an exceptional match with our long term strategic plan and mission. Before the acquisition, we were excited to learn that mooSocial is light, fast, user friendly. It has great potential to be one of the best social network scripts. Best and above all, mooSocial has a very positive community which wholeheartedly supports this framework and each other.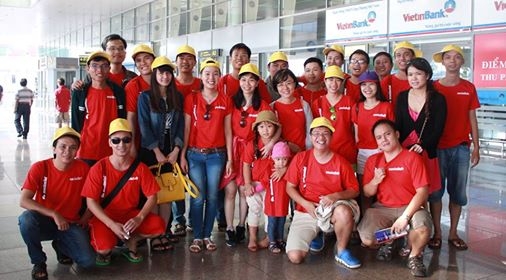 This is not a new beginning for mooSocial but rather a new path to an excitingly bright future ahead. We are devoted to make mooSocial one of the best Social Network Script for anyone who want to own and run a Social Network. It will be featured packed, fast, user friendly, easy to use social framework. Most important of all, mooSocial will be flexible and customizable which you can modify or add new features to greatly enhance the user experiences of your niche communities.
Rapid development for mooSocial has already begun by mooSocial Team - a division of SocialLOFT. mooSocial Team will be responsible for the development of mooSocial, providing customer support and additional services. The initial staff size of mooSocial Team is 10 member. Most of them have more than 3 years of experience in Social Network Development. Each member is young, talented, energetic and passionate about their job to make mooSocial a Social framework they would be proud of.
There are many ideas, features in our plan for mooSocial in the upcoming year and many more to come. Our plan is to provide 3 to 4 major upgrades each year to incorporate latest technologies to mooSocial. We are already working hard to bring the next major upgrade to you as we speak. The upcoming update will bring many new features to mooSocial including bootstrap integration, a new responsive theme, a modern Admin Dashboard. Best of all, An exciting new feature which is a complete theme engine overhaul that allows you to easily customize the layout of almost every page of mooSocial.
Over the next couple of months, we will make mooSocial even more flexible. Making it easier not for just license owners but also for third party developers to create aftermarket themes and plugins. We want to give you the ability to easily customize your sites' "look and feel" or add new features with just a few simple clicks. Not only that, Your ROI on mooSocial is also a determine factor we can't ignore. There will be mechanisms in place so that you could monetize from mooSocial if you chose to.
Our commitment for mooSocial is undoubtedly. Each member of our team is proud be a part of this framework. We know you will too. Please welcome this new change, join our mooSocial Family and support us to make mooSocial a first choice for every Social Network builders out there. Your Social Network starts here! 
Thank you for your time and continued support! We welcome any comments or suggestions to improve the quality of our products and services.
Regards,
Ryan Nguyen
mooSocial Team
Director of SocialLOFT

Connect with us on:
f: https://www.facebook.com/moosocial
t: https://twitter.com/moosocialscript 
Quick Note: SocialLOFT is a Web Development Company focusing on Social Network Development and Business with more than 5 years of experience. Our current team size is 25 staffs with a wide variety of professional backgrounds. SocialLOFT has proven records for our technical skills and positive customer service experiences.